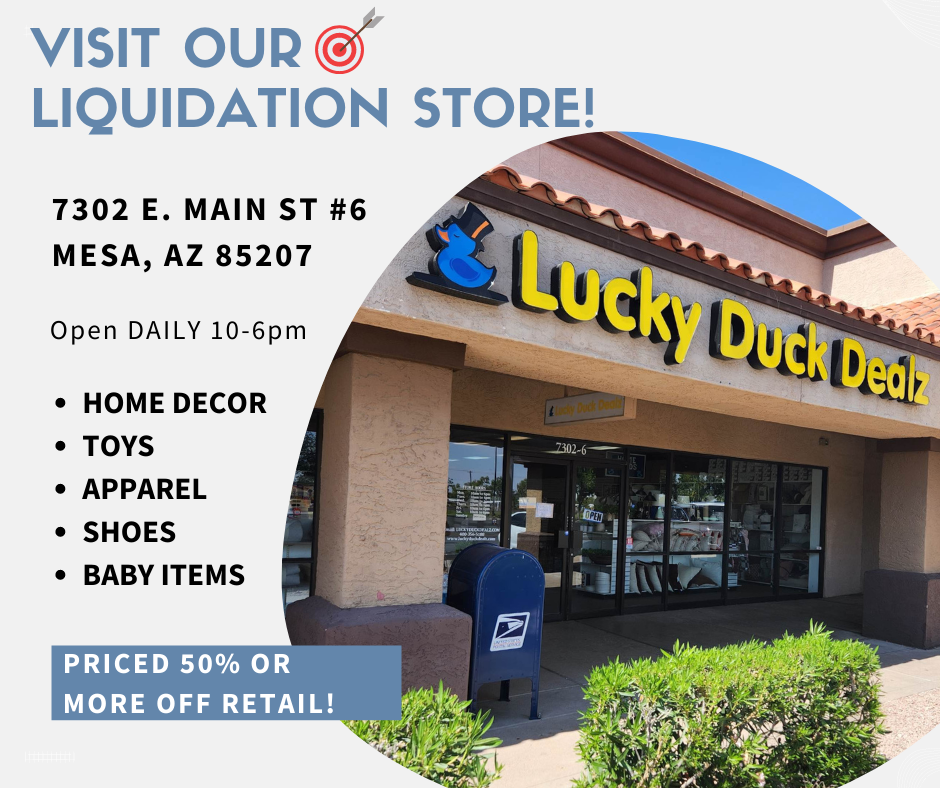 Welcome to Lucky Duck Dealz, a unique retail store that specializes in offering high-quality overstock and open box merchandise from popular retail stores. We believe that everyone should have access to top brands without having to stretch their budget. 
OPEN DAILY 10-6pm (480)356-5188
Get Directions
Lucky Duck Dealz was recently featured on AZ Family!